Excess weight affects more than 40% of the US population. Also, people who have excess weight have a higher possibility of developing an array of chronic health issues. In case you are wondering how excess weight affects your health, let us tell you that it does more than increase your weight.
Obese people are more likely to have strokes, cardiac disease, depression, cancer, and diabetes. Luckily, losing weight can lower your risk of developing some of these issues. If you are carrying some extra pounds, read this blog to know how being overweight can badly impact your health.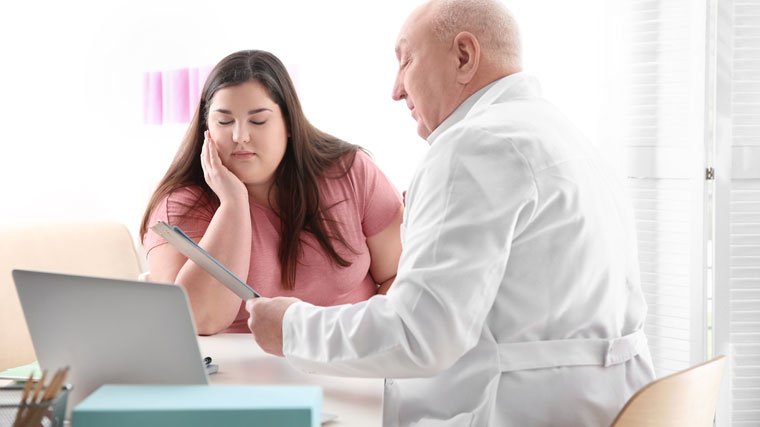 Obesity and Its Effects on Your Health
Here are some health issues that develop due to excess body weight:
1. Osteoarthritis
Overweight puts more pressure on your joints and the cartilage that safeguards your bones' ends, leading to stiffness and pain. Obesity may trigger more inflammation as well. A workout is the best thing to do for arthritis. Consult your doctor regarding what type and how much is right for you.
2. Type 2 Diabetes
Belly fat is related to insulin resistance. High blood sugar can become diabetes and may cause difficulties with your eyes, nerves, heart and more. Almost 8 out of 10 people who have Type 2 diabetes are obese. This disease cannot be cured once you get it, but losing weight may help reduce its symptoms and prevent complications.
3. Fatty Liver
When fat accumulates in the liver, it may create scar tissue that can gradually ruin your liver completely. Symptoms may not be seen until the liver is damaged fully. Doctors don't know precisely what leads to fatty liver disease, but you can have issues due to obesity, particularly in middle age.
4. High Cholesterol
When your genes have some impact, how much you workout and what you eat also matter. Unhealthy foods can increase your weight, cholesterol, and triglyceride levels. Foods having soluble fiber like beans, grapes, oats, eggplant, whole grains, okra, apples, strawberries, etc can help lower your cholesterol and make you full so you eat fewer calories.
5. High Blood Pressure
If you have a large body, your heart needs to pump more blood to all the cells. That pressure may ruin them. Your physician will possibly suggest that you workout 20 to 30 minutes daily, restrict sodium consumption to 1500mg daily, and do not smoke. Getting your BMI to almost 25 sometimes helps lower blood pressure.
6. Kidney Disease
Kidneys filter blood and help control blood pressure. However, they cannot function when fat accumulates inside them and presses on blood vessels or when blood vessels that get blood to them are clogged. It can cause harmful waste accumulation in your body. Kidney disease can be a complicating factor of high blood pressure and diabetes, and it can also be a direct outcome of obesity.
So, these are some health issues that reveal how excess weight affects your health. If your present weight is increasing your risk of these health issues, contact Telemedicine Practitioners right away.
Latest posts by vsood.temp
(see all)