3 Benefits of online weight loss programs
With the current situation where most gyms and fitness centers are closed or feared to be the germ box, the trend of online weight loss programs is catching up with the people who want to achieve their weight loss goals and wish to stay healthy. Making time for yourself amid work and personal commitments is difficult. But with online weight loss programs, you can burn extra pounds from the comfort of your home and avoid all the potential dangers and risks associated with obesity.

The pandemic has taught us a valuable lesson that health is crucial, and we should take extra efforts to stay healthy and fit. When selecting the online weight loss program, you should select the program that focuses on overall wellness and not only weight loss.

Remember that your goal should be to make simple but effective changes that are sure to result in a healthy weight. Pick the program that assures these three things:
The medical professionals and experts choose the diet.
You learn how to break free from unhealthy lifestyles and embrace healthy ones
It includes physical activity and exercise.

If you are still unsure of whether to choose the online weight loss program or not, here are the three benefits of choosing an online weight loss program:
Easy to access: One of the biggest advantages of online weight loss programs is easy accessibility. You don't need to visit the wellness centers every day or weekly to discuss the issues or seek assistance. The program can be followed from anywhere if you have a stable internet connection and smartphone. You can simply start a chat online or call to ask your doubts related to your diet, foods, and workout.

Personalized touch: In most cases, the online weight loss programs are personalized, keeping your routine, health issues, and fitness goals in consideration. Most of these programs are one-to-one programs where experts suggest the right food, and medication keeping your nutritional requirements in mind. When selecting the weight loss program it is best to pick the program that addresses the weight gain issue and ultimately helps in the weight loss. Also, each body requires a different routine, therefore custom weight loss plans are really important to lose weight the right way without affecting your overall well-being.

Pocket friendly: Online weight loss programs come with different price ranges to choose from keeping your budget and needs in mind. Check for the holiday or season discounts before you make the payment to save big bucks on the program fee. Online programs are cheaper because of the lower overhead expenses.

Make sure you select trustworthy online weight loss programs to initiate the fitness journey. The fitness program that you select should provide a balanced diet and include all major food groups to ensure that you stay healthy and active. The journey of losing weight is not easy at all. Remember, being determined and consistent will only get you fit for life. The right online weight loss program and your hard work can help you lead a happy and healthy life. Visit us to know more...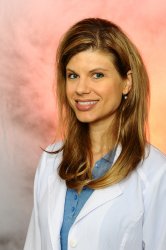 Latest posts by Barbara G.
(see all)