All you want to know about weight loss telemedicine
It is high time we all should take charge of our health. This pandemic has taught us a valuable lesson that it is imperative to take good care of health to live a healthy life. Losing weight is the first step towards a healthy lifestyle. If you also want to lose weight but can't visit the specialists owing to your hectic schedules or because of the pandemic, then you must consider weight loss telemedicine.

Why consider losing weight?

Weight loss elevates mood, improves sleep, relieves depression, and improves the quality of life. Excessive weight is the cause of some life-threatening ailments like cancer, diabetes, heart disease, and infertility. By losing weight, you save yourself from the potential risks of all these ailments. Also, obesity affects the joints and bones and causes pain in the back, knees, hips, and ankles.
How does weight loss telemedicine work?

Every patient's weight loss journey is very personal, and therefore look for the weight loss telemedicine service provider that assures customized programs keeping your individual goals and needs in mind. The medical professional will take your complete medical history and suggest comprehensive medical exams to evaluate both the psychological and medical reasons for the weight
and try to treat the root cause of obesity.

Weight loss telemedicine is relatively easy. You consult the doctor online in a secure video chat. Look for the weight loss telemedicine service provider that uses encrypted telemedicine technology so that you can get HIPAA compliant services.

In most cases, the experts suggest safe appetite suppressants, low carbs diet plan in combination with protein and healthy food choices, fitness tips and some basic weight loss exercises. Look for the telemedicine service provider that ensures successful weight loss and even helps in long-term weight maintenance.

Weight loss medications

Some of the common weight loss medications prescribed are:

Lipo injections: These injections are intramuscular and are well tolerated by most people. These are known to have benefits like inch loss, immunity, increased productivity and improved well-being.

Phentermine: It is the go-to drug for weight loss and is proven effective for quick weight loss. It suppresses your appetite, therefore, limiting the intake of calories. With time, this results in weight loss. With this medicine, you must make lifestyle changes like nutrient-dense food, a reduced-calorie diet and increased physical activity for long-term benefits.

Naltrexone and Bupropion: This combination of medication works best for people who lack energy or are depressed. It works for people who have a craving for food and binge eat. In addition to this, medicine follows a reduced-calorie diet and involves physical activities for effective results.

Oxytocin: This drug affects the brain and controls eating behavior and metabolism. It suppresses the appetite and, in turn, helps in losing weight.

If you are sure that you want to change your habits and genuinely want to lose weight and improve your health, look for a trusted and well-known weight loss telemedicine service provider and book a consultation. Only a genuine and trusted service provider can assure you results without the risk of potential side effects. Visit us to know more...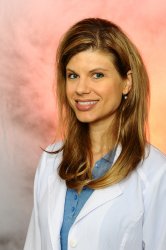 Latest posts by Barbara G.
(see all)